Phone 651-426-9085
800-MLC-8020
Fax 651-426-9354
UL 508A
Industrial Control Panels

R A D I O &nbsp &nbsp T R A N S C E I V E R

Spread Spectrum Telemetry Radio
Industrial 900MHz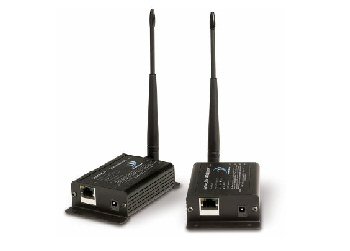 CL4490 SERVER CLIENT
RADIO TRANSCEIVER
The CL4490 uses Frequency Hopping Spread Spectrum modulation, where the units "hop" from frequency to frequency many times per second using a specific hop pattern applied to all the transceivers in the same network. A distinct hopping pattern is provided for each Channel Number, thereby allowing multiple networks to co-exist in the same area without interference.

CL4490 Transceivers operate in a Point-to-Point or Point-to-Multipoint, Client-Server or Peer-to-Peer architecture. One transceiver is configured as a Server and there can be one or many Clients. To establish synchronization between transceivers, the Server emits a beacon. Upon detecting the beacon, the Client transceiver informs its Host and a RF link is established. A link LED indicates Client and Server is in range and communication is active.

CL4490 implements a proprietary communication protocol to provide secure data transmissions. As its uses FHSS technology, the data remains reliable over long distances. Use of license free frequency bands ensure that the units are ready to use with no further certification requirements. Transmission range up to 10 miles or greater with matched antenna and clear line-of-site.

CL4490 Server/Client Transceiver
The Server is located at the tank site or at the main control panel, the Client can be located at the main control panel or a remote pump site. The Radio is furnished with a power supply and lightning protection.

RTU
MLC-300R Master Logic Controller with RS232 radio port with 10 digital outputs, 14 digital inputs.

Antenna
Furnished with either a Yagi Directional or Omni Antenna, 50 ft or 100 ft. of cable, with surge protection.